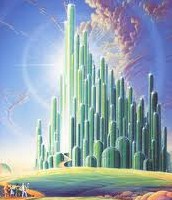 Betsy:   Blogosphere?
*silence*
Betsy:   Hello? Blogosphere? Are you there?
*crickets*
Betsy:   Darn it all, Blogosphere! I'm talking to you!
*more silence*
Muse:   I think we maybe pissed him off.
Betsy:   We? Who's we? I would have been talking to him 24/7 but you've been running me ragged.
Muse:   Damn straight! Drop and give me twenty!
Betsy:   Geeze! Not again. *falls to floor* *begins push-ups*
Muse:   MWHAHAHA! Power is mine!
Coffee:   Hey, I have some power too.
Muse:   Of course you do, babycakes. *smooch* *slurp*