(click link or picture to read)
HOLD ME short stories 
These are short stories and vignettes from the Hold Me universe…
Lucas Vasco meets his faithful canine companion, Spot, for the first time.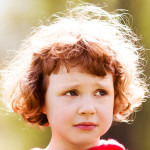 Little Katie McCabe and her sister Brenna weather storms raging inside and outside their home.
Science Fiction and Fantasy short stories
Just a note about these stories: back when I was developing my interest in writing, I wrote a lot of fantasy and science fiction short stories. That was mostly because there were a lot more short fiction markets for those genres than for romance, and I hadn't gotten up the nerve to try writing a full-length novel yet. A few of the stories got published, most did not.
Since I don't write straight up fantasy or science fiction anymore (although I still love the genres and I'm sure I'll write paranormal/fantasy/SF romance in the future), the stories were just moldering on my hard drive. I read them again and actually still liked some of them, so I thought I'd put them up on my website. But they aren't romance.
One woman, two aliens, and a bunch of donuts.
Where selfishness meets sacrifice.