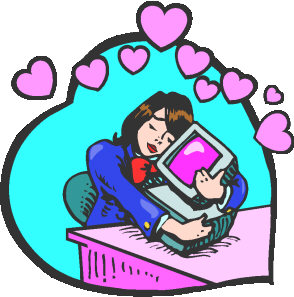 *Note – this post should be read using a throaty internal voice. Think Delilah. Or Jessica Rabbit.*
Hi, there. I have a confession to make. It's about Scrivener, the software program for writers. Are you ready?
We're having an affair.
And it's serious.
It started about nine months ago. It wasn't anything special at first, but it's funny how quickly you can get in over your head. Microsoft Word and I were having issues, I was floundering, and Scrivener was just…there. Ready. Willing. It looked like it would be so good for me, and I, well, tried it. I know it's too soon, but I…I think…I'm in love.