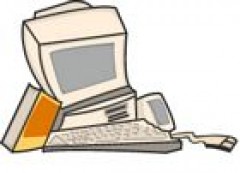 Hello, Blogosphere.
Hey.
Did you know tomorrow is our two year anniversary?
Sure.
Do you care?
No.
What if I told you I didn't want to blog anymore?
Please.  You won't stop.  You were practically pooping sunbeams and rainbows in your last post.
I was not!
Yeah, you were.  Then there's the fact you have candles lit and Barry White playing right now.
Shows what you know.  That's Al Jarreau.
Whatevs.  You love me, babe.  Admit it.  You'll never leave me.