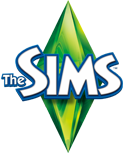 Oft times I find myself the object of ridicule or friendly good-natured mocking for my devotion to my SIMS (I play SIMS 3 and have most of the expansion packs). Say what you will, but those little bundles of computer pixels sure can offer up a lot of good advice about living life. Don't believe me? Here are some random examples of wisdom from the SIMS:
Not many people actually have fun cleaning.
You can ignore your friends, but then they'll all go away and you'll be sad.