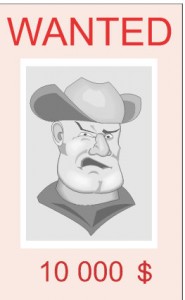 27 Days To Release Day!
Well, excitement abounds at the Palatial Horvath Estate today, because I found out that HOLD ME is available for preorder at Amazon and Barnes & Noble. Wheeee!!  It's like it's all real or something. 😀
But for today's countdown post, I had something a little different in mind.  Today I wanted to talk to you about the bad guy.
In romantic suspense, things can't be all sunshine and lollipops.  The hero and heroine can't run away screaming, "KITTENS!  AHH, THE PURRING!".
No.  In a romantic suspense novel, there needs to be a bad guy.