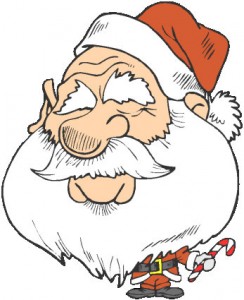 Twas The Week Before Christmas
by Betsy Horvath
Twas the week before Christmas
And out at the mall,
A tide of anxiety
Threatens us all.
The merchants are busy
Hawking their wares,
While parents pull out
What's left of their hairs.
The sales clerks are frazzled
And just slightly mad,
But the stores, they are jumping
For sales can be had!
The music will deafen,
And some of it sucks.
Men shop for perfume
And hope for good luck.
Children scream loudly
For this toy or that.
Santa looks jaded
In his red suit and hat.
Gift cards have been purchased
So the thought will be right.
If only the amount wasn't
There in plain sight.
There's still cards to be written,
And cookies to bake,
And gifts to be wrapped up,
And pictures to take.
Why do we do this
Year after year?
Because of all of the
Holiday cheer!