Happy Day Before Thanksgiving everyone!  And in honor of our nation's day to feast until we drop, I am happy to present my first published work – Herman, The Unhappy Loaf of Bread.  This was written and illustrated by me when I was in 6th grade, and it was supposed to be for the 1st and 2nd graders.  A few of the stories written were bound in hardback by the elementary school (Herman was one of them).  It was even in the library for a while!  (although nobody ever checked it out – I'm trying not to be bitter).  I think you'll find it to be not only a tale of awesome self-sacrifice for the greater good, but proof that I've been carbo-loaded since I was a wee little girl.
Anyway, without further ado, here's Herman!
I'm not quite sure what it says about my sixth grade psyche that my hero's highest ambition is to be made into sandwiches and eaten…except that I do love me a good peanut butter and jelly sandwich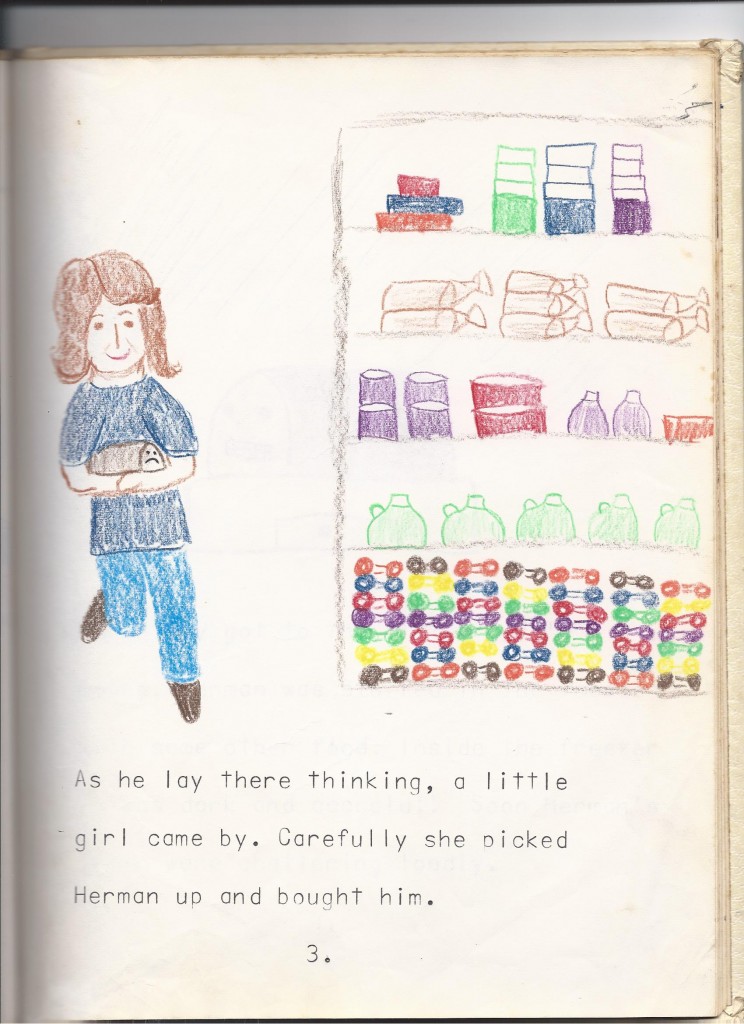 Note how tenderly she cradles the loaf of bread in her arms…  I'm not quite sure what those barbell things are on the bottom shelf.  Skeins of yarn?  Candy?  I really can't remember.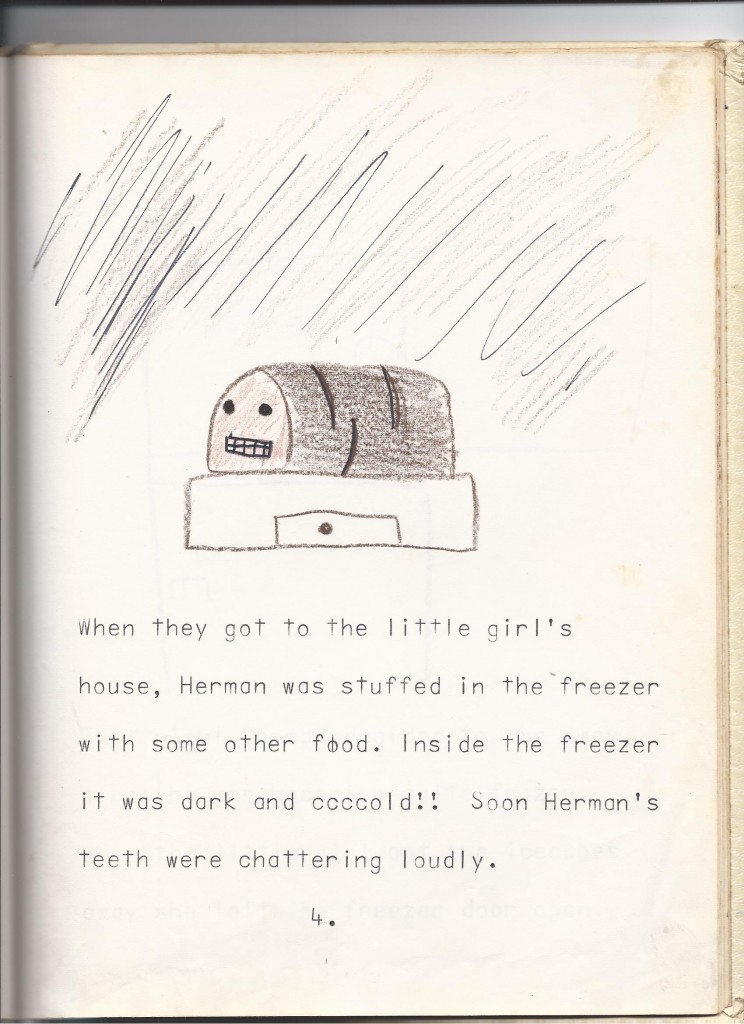 Ah, Herman. Life is full of disappointments isn't it?  But never fear, you may get eaten yet…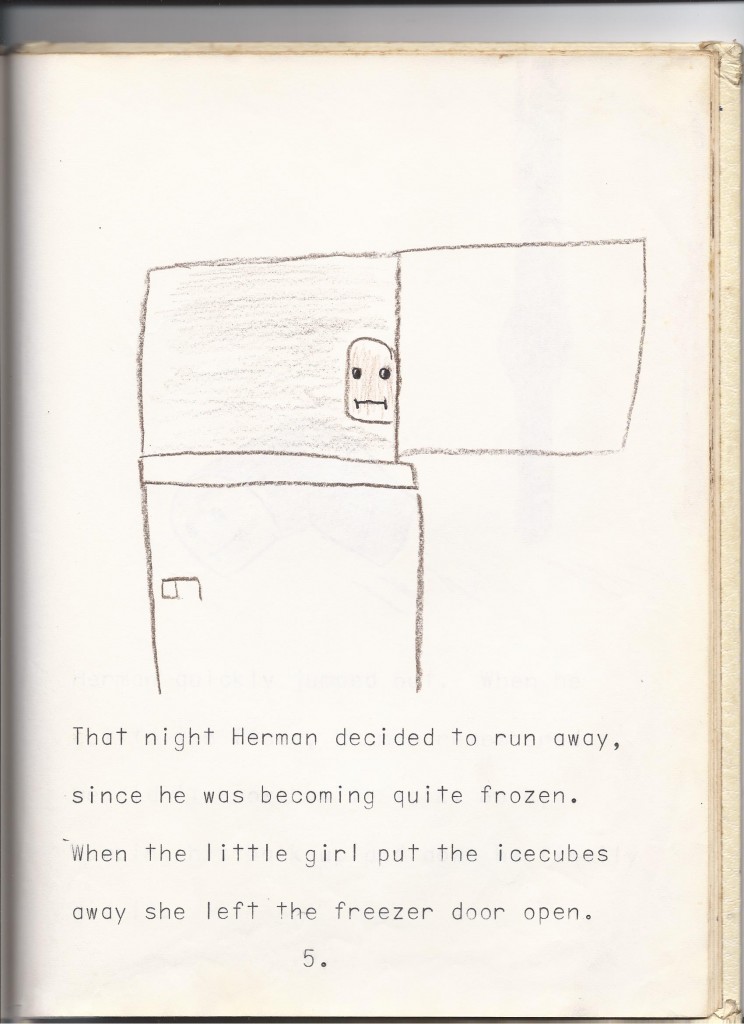 I think this really was my first suspense novel.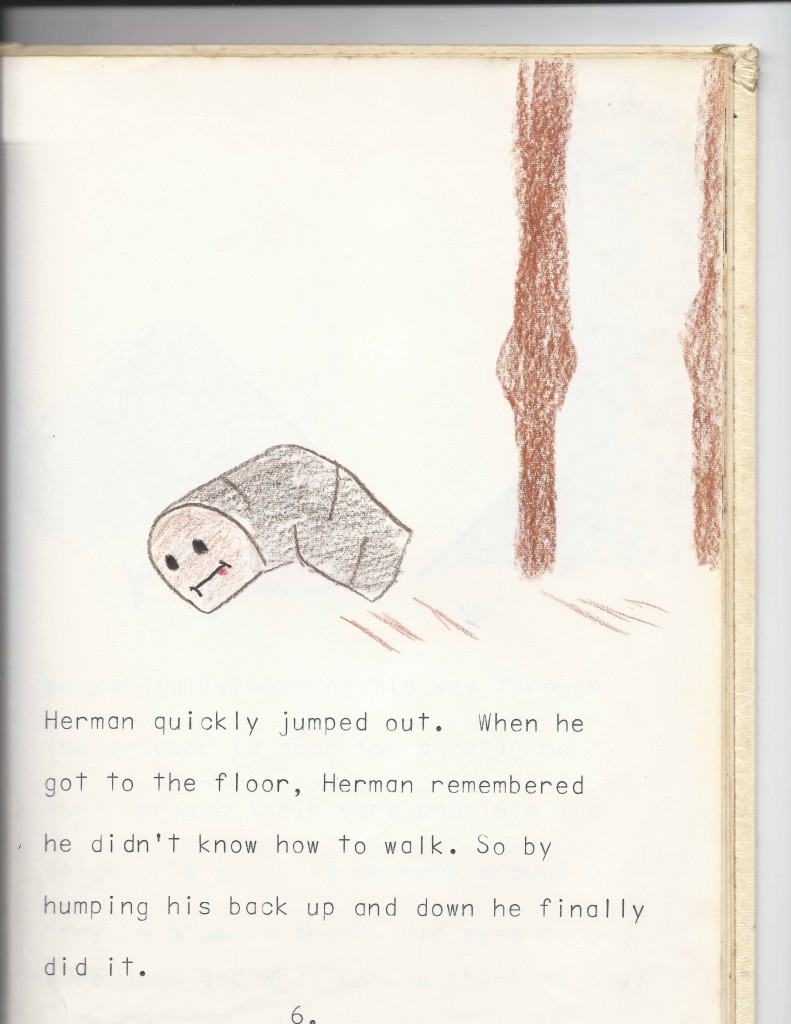 I love the tongue sticking out in this picture.  I think this is my version of "Toy Story"  Mom!  The bread comes to life!  LOL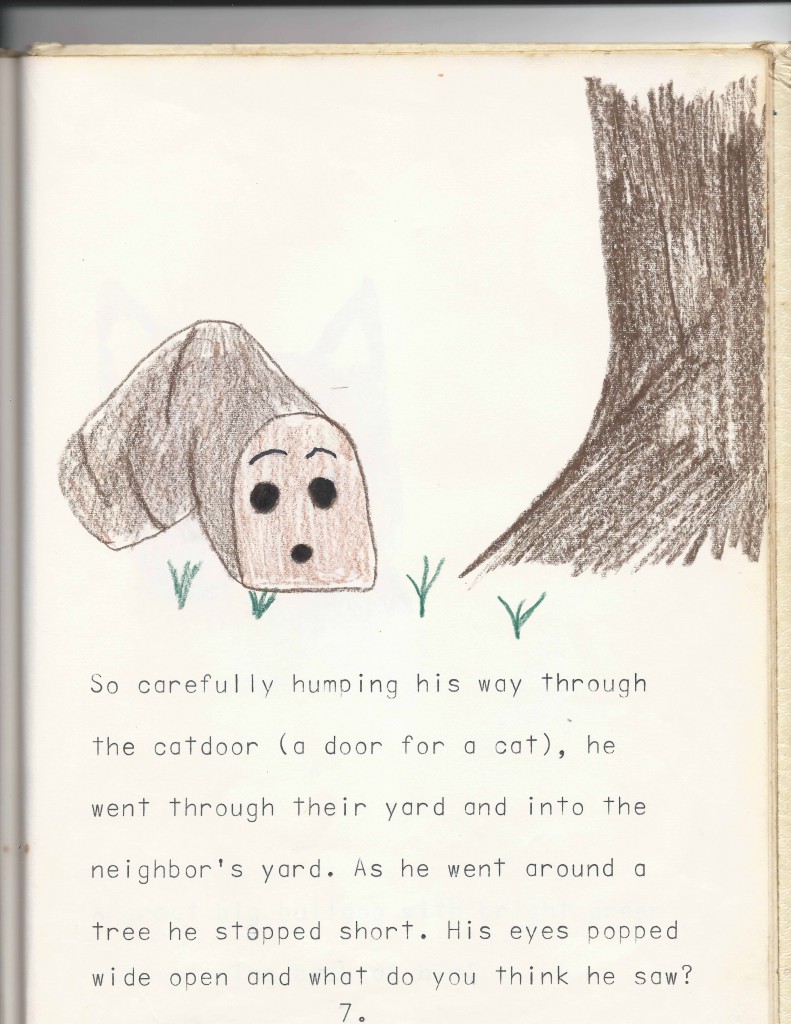 Oh noooo….what could it be???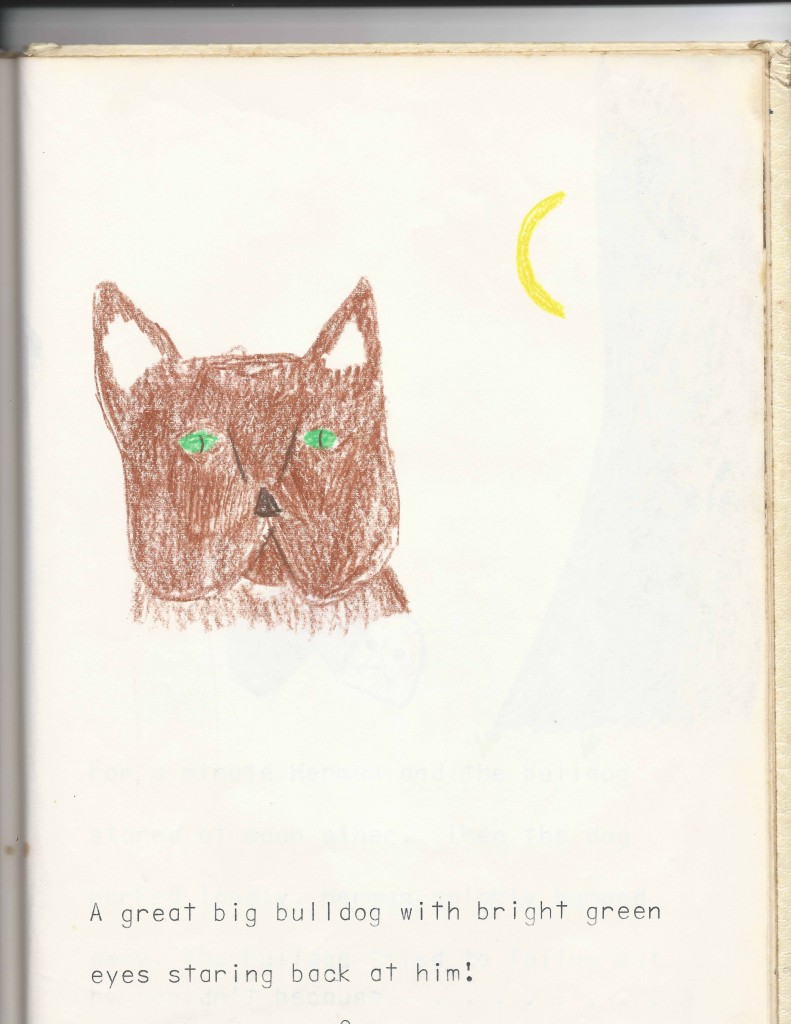 Wow!  I wonder if that dog likes bread?!?  I remember how hard I thought it was to draw that dog.  I think this was the last picture I drew for the book (yes, the artwork is all original Betsy creations. LOL)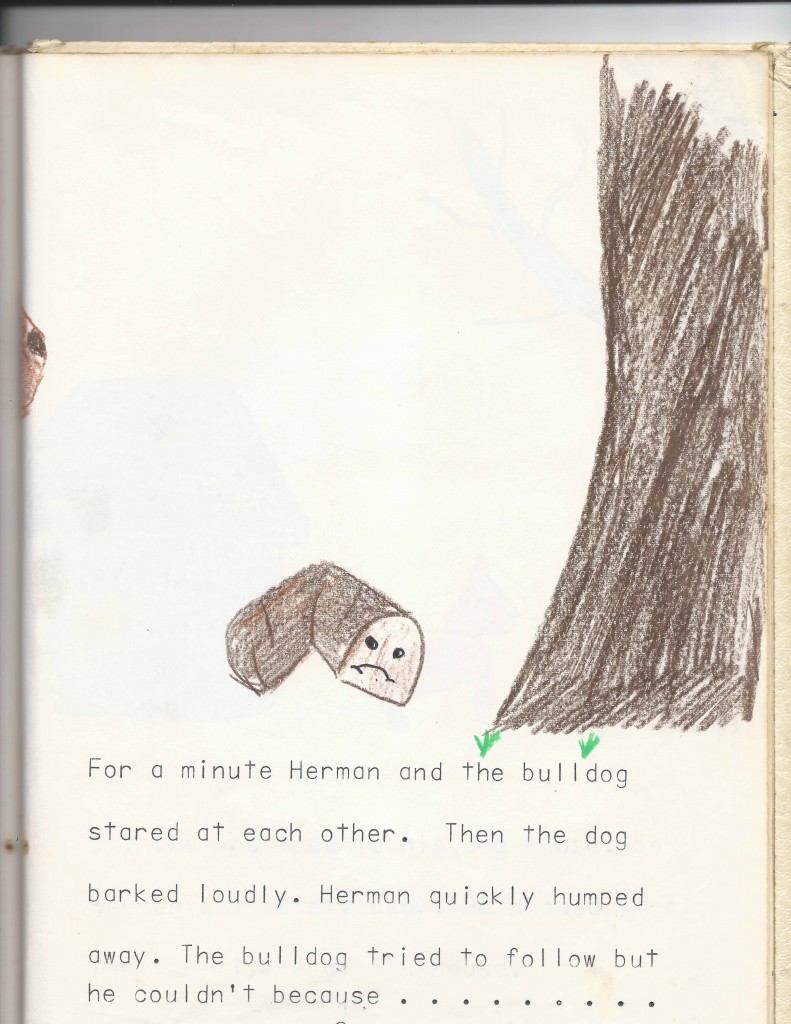 Hump, Herman!  Hump!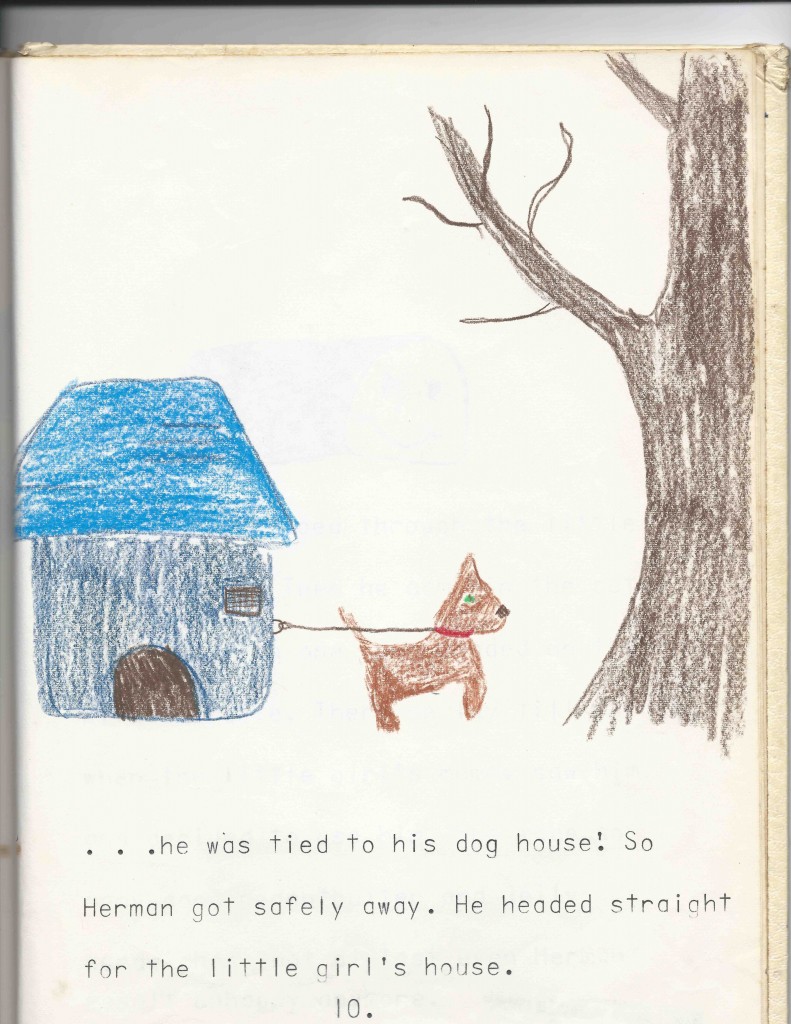 Whew!  That was a close one…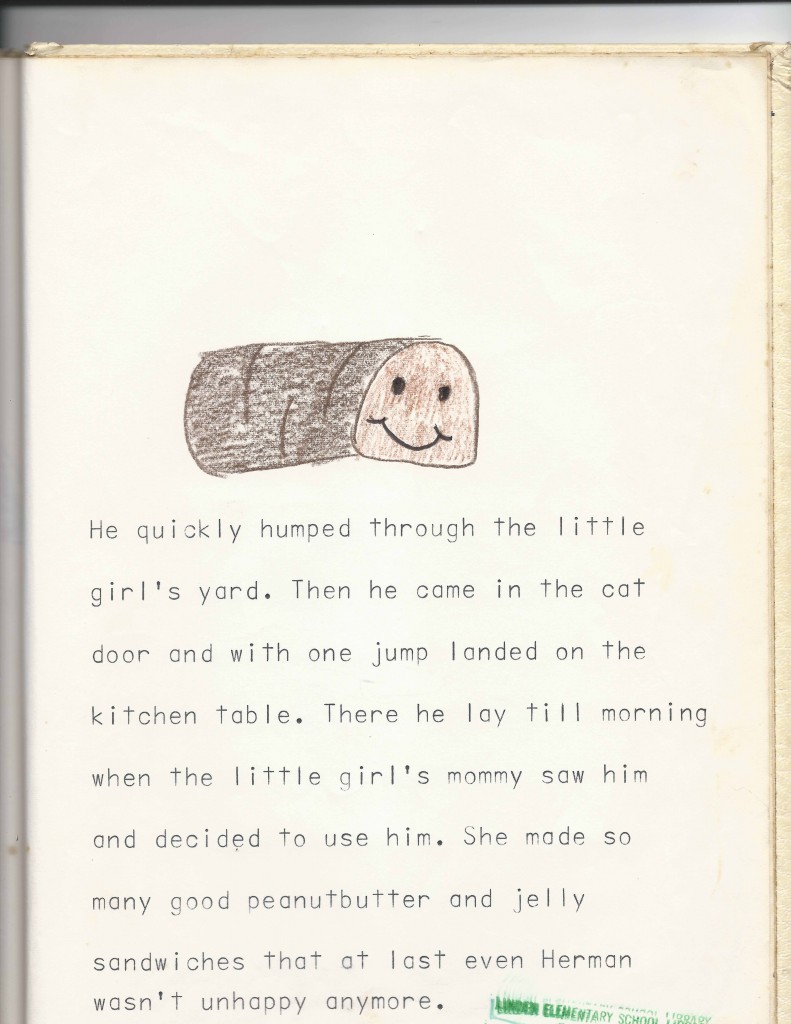 Awww.  A happy ending.
Um…I guess.  After all, Herman wasn't unhappy anymore because he was kind of…consumed.
But that's a problem for another therapist.
So there you go.  Herman, The Unhappy Loaf of Bread is happy, and I hope your Thanksgiving is happy as well.  Have a wonderful holiday!  And don't let yourself get made into peanut butter and jelly sandwiches.  😀