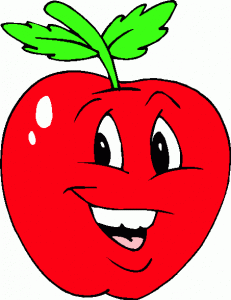 If you've read my
post
from a couple of days ago, then you know the lunacy I went through trying to get my dearly beloved iPod set up on my computer. And how I bought a computer for my iPod. Well, lest you think that the insanity ended there, I thought I would tell you what's happening now.
Sometimes, I am an ass.
Anyway, my laptop – the laptop I got for my iPod – has a 250gb hard drive. My iPod holds 160gb. Theoretically that seems fine – computer hard drive is bigger than iPod hard drive.
But the problem is that I have other things on the computer too – like programs and, oh yeah, stuff for my writing and like that. It's gotten to the point that the computer can't handle the size of my iTunes library (120 gb) and my Sims games and all of the other stuff that needs to be on the computer. Like, you know, programs. And the writing. So I had to remove all of my Sims games and I haven't been able to play them for months.
But when life gets rough all I want to do is go torment a Sim. And eat carbs. I've been eating the carbs, but I knew I needed to do something drastic so I could torment a Sim again.
I have a 500 gb external hard drive, so I thought I would move my iTunes library there. But it's attached by a USB cable and I like to take my laptop to other rooms in the house. Plus, being me, I wanted something NEW. So I bought a NEW external hard drive. It's wireless! Awesome!
But the computer didn't treat the wireless hard drive like it does the external hard drive hooked up with a USB cable. The computer thought it was a network drive. And that's okay, except that the only way I could figure out to move things to the new drive was to drag and drop. And THAT's okay, except that I couldn't tell iTunes to store media there automatically.
So I thought I'd put iTunes on my USB external hard drive. And I did.
Do you want to know how long it takes 120 gb of data to move to a USB hard drive?
No. You do not.
But I moved it and all was well, except that I thought I'd move the actual iTunes program to the external hard drive too. And that effectively wiped out all of my playlists and all of the other personalized stuff I had set up on my iTunes library.
And then I decided that I would move the program back to the laptop's hard drive, which wiped them all out again.
And then I thought that I would keep most of the library on the wireless external hard drive after all, and just let the new stuff be on the laptop's hard drive. Then I would use my USB hard drive as a backup. So I moved the 120 gb file from my USB hard drive to my wireless hard drive.
Do you want to know how long it takes 120 gb of data to move from a USB hard drive to a wireless hard drive?
No. You do not.
And then I realized that I could "map" my network hard drive and give it a letter and the computer would think it was a regular drive.
And then I changed iTunes so the new stuff would reside on the wireless network hard drive.
And then I blew away all 120 gb on my iPod.
And then I synched the iPod with the new iTunes library.
And that took all night, but everything seemed to be fine.
And then I tried to update all of the podcasts I listen to.
And it didn't work.
The podcasts and the playlists are in the iTunes library, but they aren't coming over to the iPod.
And I don't know why.
And then I cried.
And now I'm wondering if I'll need to…wait for it…move everything back…to the laptop…hard drive…hmmmm.
*sigh*