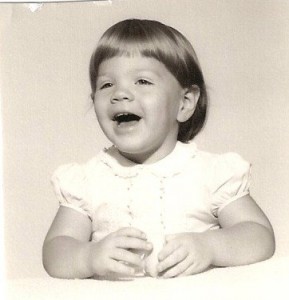 While perusing Facebook the other day, I saw a post from my editor, Rhonda Helms, saying that she has contributed to an anthology of letters by authors written to their
teen selves
.
That started me thinking. What would I tell my younger self if I could? What advice would I give? Of course, I've already written some posts on the subject, but it made me wonder. Then I thought, what if I could only tell young Betsy one thing?  What if I could only impart one priceless pearl of wisdom?
After some consideration, I decided the one thing I would tell my young self would be "DON'T GO INTO DEBT!"
My first real job after high school was working as a clerk in the credit card department of a local bank. I was still 17 when I was hired. As soon as I turned 18, I got MasterCard and Visa credit cards, approved by special permission because I worked for the woman who approved such things. After that, the sky was the limit. I believe I had 10 store credit cards (the ones with the high interest rates) by the end of that year. I also got involved with Time-Life and Columbia House programs, among other things.
I took out my first debt consolidation loan at 19.
The amounts I owed were relatively small, but they set me on the path I've trodden for the past thirty years. As I worked through this exercise I was sure I would write, "Debt is a prison! Run away, young Betsy! Run!"
Then I thought about it some more.
I realized that the debt and the spending patterns I've struggled with, as well as all of my other mistakes and screw-ups, have contributed to make me who I am. All of the things I've done or didn't do over the years have contributed to making me, well, me. If I'd chosen different paths for some of those things, wouldn't the whole journey have been different? Sure, I could have avoided some pain. Maybe even a lot of pain. But there's always pain.
I guess I'm trying to say that regrets are no good. I've made mistakes – some of them much worse than buying CDs I never listened to. But the mistakes I've made are not wasted if I've learned from them. And learning from my mistakes has made me who I am. And who I am is okay. A work in progress, but basically okay.
After doing all of this thinking, I came to the conclusion that my letter to my teen self would be very short. I would only say, "Don't worry. It will work out. Just get out there and learn a few things."
But I'm awfully glad I don't have to start all over again. 🙂