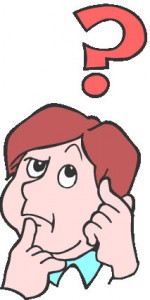 Previously on Betsy's blog…
Betsy has just published her third book, Believing It, and the publishing experience was more than a little stressful.  Part of that has to do with the fact she decided to put the book out right when she was scrambling to finish her taxes.
But it was also stressful because Betsy can be something of an idiot.
Harry, the white Gerbil who has the unenviable task of Guiding Betsy on her Quest to become a successful indie author has a few thoughts on the matter.  He's in Betsy's brain now, looking for her.