Betsy is on a Quest.  To reach the unreachable star.  No matter how hopeless.  No matter how far.  In short, to write productively and well and to become a successful indie authorpreneur ("success" as defined by, well, Betsy).  She has a Guide for her Quest – a white rabbit (who was once a white gerbil) named Harry.  Join us as Betsy's Quest takes over her blog and leads her down many a twisted and winding path.  It's turning out to be quite an exciting adventure, complete with villains and heroes.  And perhaps a little coffee.
Following are all of the posts for the Quest gathered together on one page for your reading pleasure.  They are in reverse order with the newest posts first, so you'll have to start at the bottom and work your way up if you want to read them in order.  Enjoy!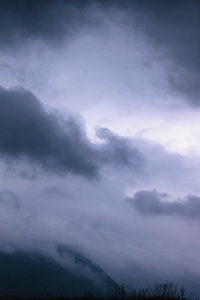 The Muse and Betsy are sitting cross-legged in a meadow on the top of a mountain looking off into the distance. It's foggy all around them, with only the occasional mountain peak showing through the gray clouds. There are no paths, no cities, no evidence of anyone other than themselves. In every direction Betsy looks, there is only fog and a mountain peak or two.
Betsy shifts on her bum and puts her hands deep into the grass so that she feels like she has something to hold onto.  Honestly, she would much … (read more…)