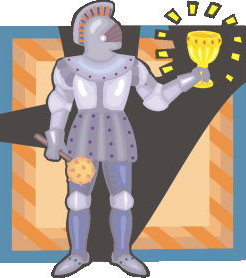 Once Upon A Time, not so very long ago (this afternoon, in fact), there was a girl named Betsy who was sitting in front of her computer desperately seeking a blog post.
Betsy strove mightily to put out a blog post at least once a week. But, alas, The Sickness had descended upon her and hit her and knocked her asunder for several weeks and so she flaileth.
And, lo, The Sickness had been a mighty and terrible foe, but Betsy had at last fought it into a corner and was now struggling to pick up her life again.  Verily, she hath determined that she would in no way sink into a sea of snot and lethargy.