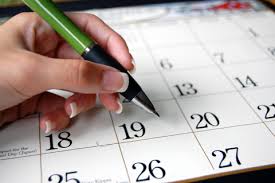 Although I love the holiday season, I'm a HUGE fan of January 1st.  That's when the new year stretches out before us unsullied by our footsteps. What will happen in 2017?  What will we accomplish? Anything is possible.
But, as with everything else, possibilities only become realities if we actually do the work to make them happen.
Most of the time I just have vague thoughts about what I'd like to accomplish. And, as you might expect, those thoughts don't matter much in the long run. So this year I'm going to try to take steps to turn possibilities into probabilities.