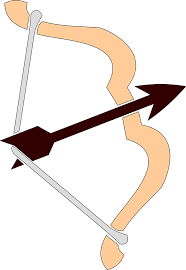 Come here, my friends. Have a seat on this comfy sofa. Turn off the news. Disconnect from social media (well, after you read this blog post). Stop streaming Netflix. Just sit. Take a deep breath. In…Out…
Good.
Now, I have a question for you to think about. What are you aiming at?
We are all archers in this life. We all have a bow and a quiver of arrows. We all have a selection of targets. Which one (or more) are you aiming at?