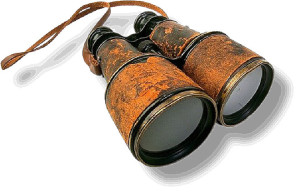 Too many distractions can make you forget what's important.  At least, they can make you forget what's really important to you, to the reality of your situation and your life in all its many aspects.
Life goes on despite massive change and uncertainty.  We work and play and love and laugh and pay bills and try to make our way.  We love our families (most of the time), have friends and coworkers, meet strangers.  We survive.
But if we want to do more than survive, if we want to be the best people we can possibly be, then we have to focus.