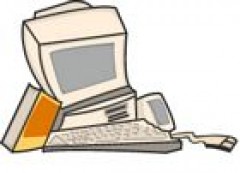 I'm so glad you've agreed to meet with me today, Blogosphere.
I didn't have much choice. You kept googling me.
Yes, well, *hum* I wanted to reach out to you and get your thoughts on how I can build my author brand. I envision this as an informal brainstorming session, if you will.
I think you should finish your next book.
You are, after all, the expert on this kind of thing, as well as being a vast repository of knowledge in general.
You could write more books after you finish this one.