Today, as creative juices are a little short in supply, I thought that I would share pictures of cats.  Specifically, pictures of MY cats.  Everyone needs a little warm fuzzy time.
So, okay.  Here are Emily and Oliver as babies.  Emily is the one with the black ears.  In this picture, it looks like she was hugging Oliver, but trust me. She wasn't.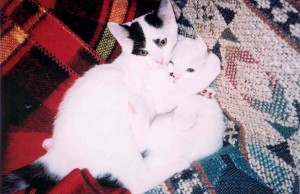 Here's another one.  Oliver is sleeping the sleep of the just.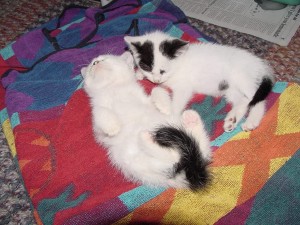 Awww…look at the babies.  They're so cute and small.  And then they…grew up.   Here's Emily now: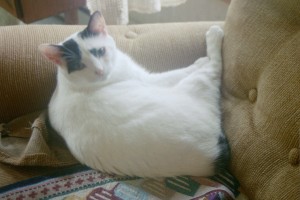 And here's Oliver: